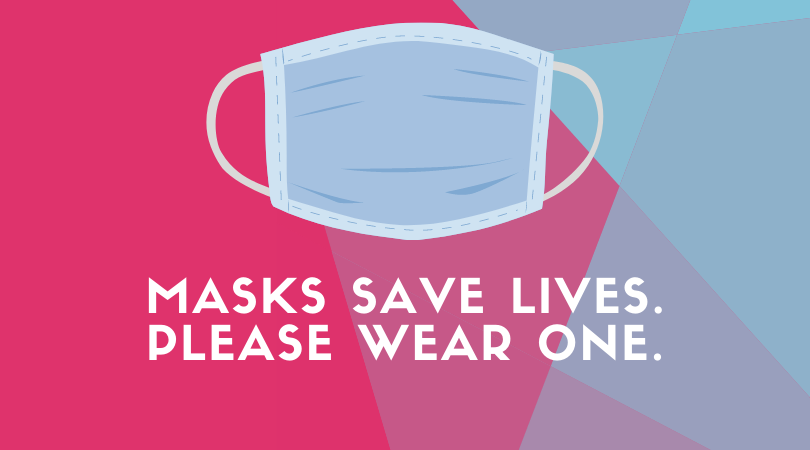 [UPDATE: the ordinance passed unanimously] On Tuesday, July 7 the Athens-Clarke County Commission will vote on a fifth COVID-19 Emergency declaration [see link at bottom] which includes language requiring facial coverings or masks to be worn within Athens-Clarke County "to slow the spread of the novel coronavirus". If passed, the order will go into effect at 8:00am on Wednesday, July 8.
This order is being considered due to the increasing spread of COVID-19 in Athens, Georgia, and much of the south. Medical and scientific research has shown that, while wearing masks does not necessarily protect the mask-wearer, wearing masks does help slow the spread of the virus by reducing the number of respiratory droplets released into the air. This recent article by Stanford Medicine lays out the need quite well.
If passed, the order will apply to all individuals in Athens-Clarke County with the following exceptions: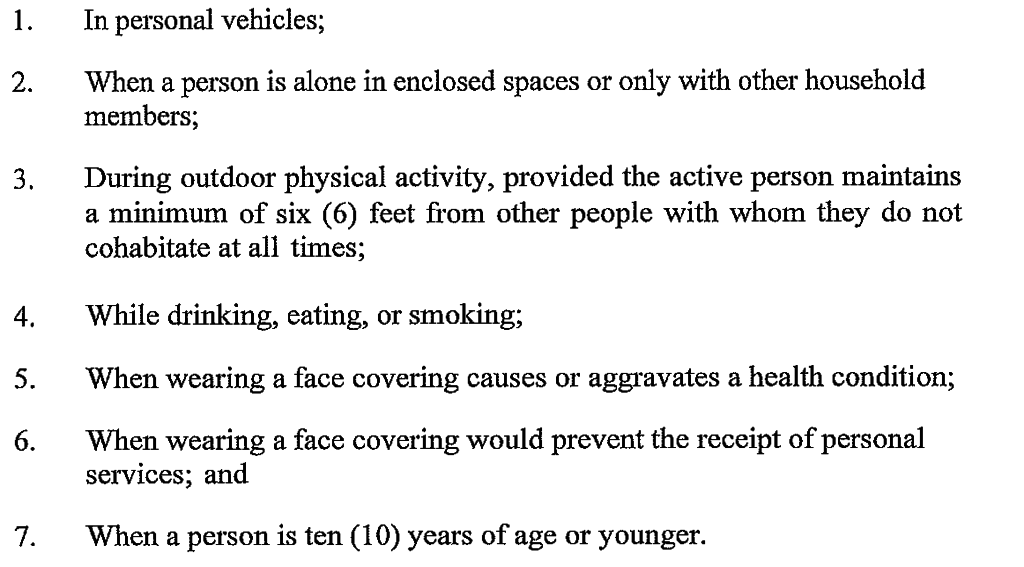 What would this ordinance require people to wear?

Where must people wear masks if this ordinance is passed?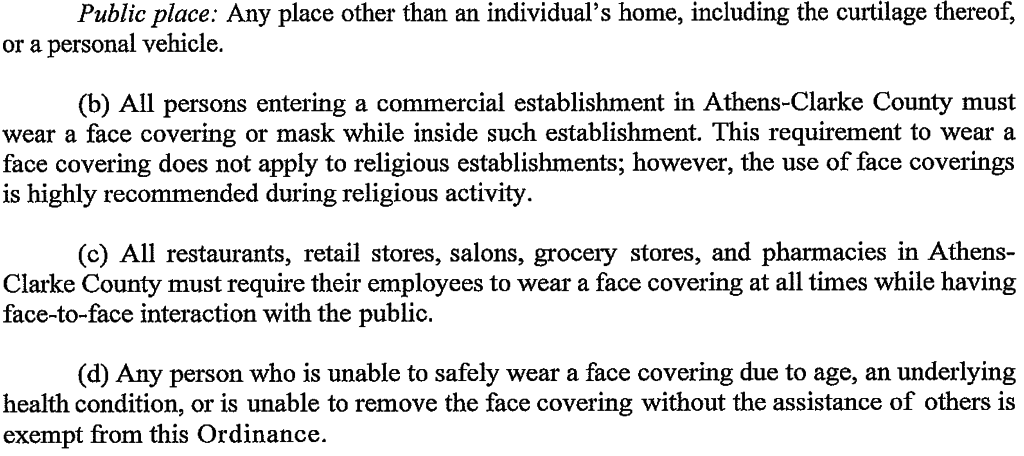 When a person is violating the ordinance, "every effort shall be made to bring and individual into voluntary compliance with the terms of this Ordinance prior to issuance of any Notice of Violation". Enforcement will be available from both ACC Code Enforcement and ACCPD. ACC will be increasing its ability to distribute masks and free masks will be available when needed.
If an individual still refuses to comply they may be issued a civil fine of:
$25 for the first offense
$50 for a second offense
No more than $100 for a third or subsequent offense
As explicitly noted in the ordinance, failure to comply with this ordinance "shall NOT be punishable by imprisonment."
You can read the entire ordinance here (Section 4 deals with the mask ordinance).