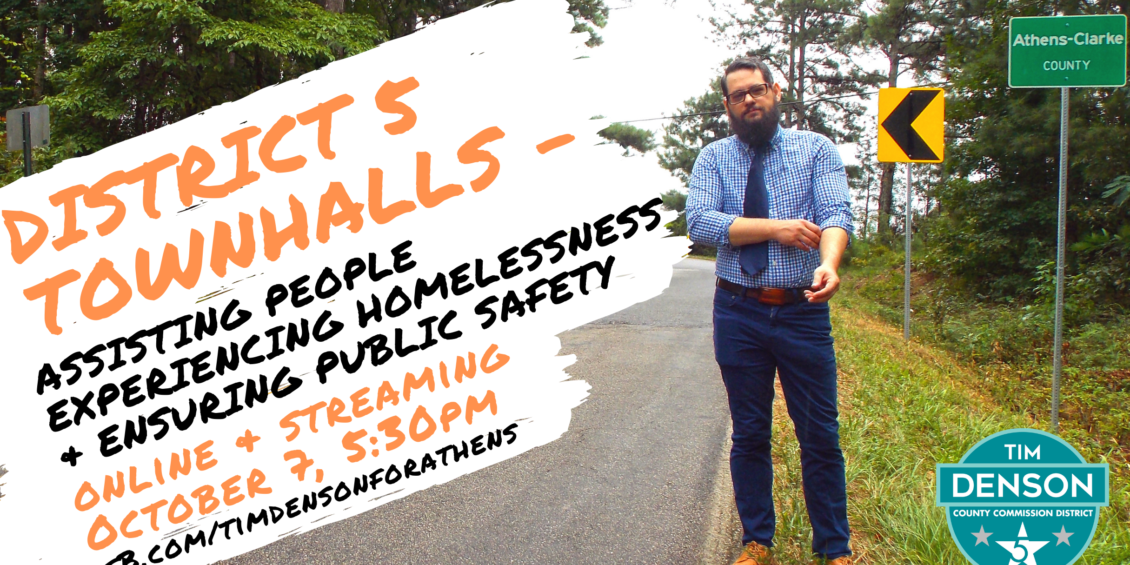 Commissioner Tim Denson is virtually hosting the October District 5 Townhall on how Athens can be assisting residents experiencing homelessness while also ensuring public safety. The townhall will be streamed online at facebook.com/timdensonforathens . Questions from District 5 residents will be asked and answered!
Commissioner Denson will be joined by:
– Brent Temple, chair of the Athens Homeless Coalition
– Hayley Banerjee, Director of the ACC Housing & Community Development Department
– Michael Bien, Street Outreach Coordinator for Advantage Behavioral Health
– A representative from ACCPD's Mental Health Co-Responder teams.
Submit a question by clicking here!
Click here to read more about the monthly District 5 Townhalls!