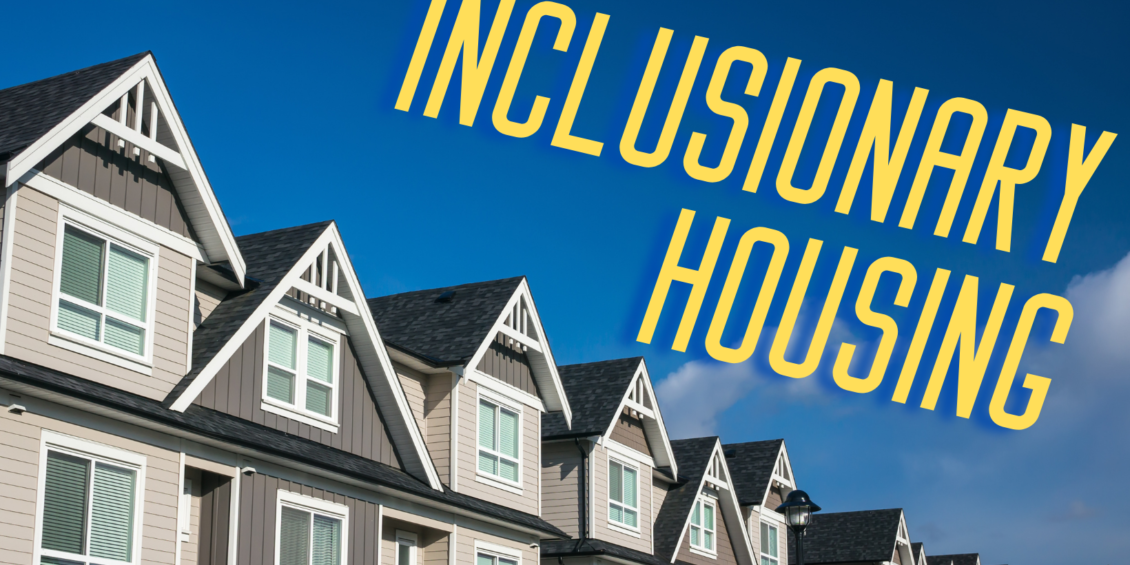 Over the last 10 months, Commissioner Tim Denson has been working as part of the Inclusionary Housing Task Force to create an "Inclusionary Housing" ordinance as a way to incentivize housing developers to produce affordable housing units in Athens-Clarke County. This ordinance is finally finished and, with the approval of the Planning Commission, is going before the entire Commission for a vote on April 5.
What is "Inclusionary Housing"?
Inclusionary Housing, or Inclusionary Zoning (IZ), is a policy idea where developers are either mandated or incentivized to "include" affordable housing units into the housing developments that they are already planning on building. In Georgia, there can be legal hurdles in having an effective mandatory IZ ordinance, so Athens is currently considering a "voluntary" inclusionary zoning ordinance. In a voluntary IZ ordinance, developers are incentivized to participate and build affordable housing units.
How will this Inclusionary Housing ordinance work in Athens?
If the ordinance being considered passes then developers will have the opportunity to receive incentives "by-right" if they voluntarily opt-in to the Inclusionary Housing program. When a developer agrees to commit a set percentage (5-15%) of their housing units to be affordable ( 80% or lower of the Area Median Income (AMI)); then that developer can receive density bonuses (parking reductions and reductions in the amount of groundfloor retail can also be obtained if certain other criteria is met).
This first ordinance will only apply to rental properties, with a separate IZ ordinance for single family/home ownership coming soon. The ordinance applies to all Mixed Residential (RM) and Commercial zoned areas, except Commercial-Rural. In developments being built in Commercial-Downtown zones, the developer can opt to give to ACC Gov a cash payment-in-lieu of building the units themselves. This payment-in-lieu would be put into an affordable housing fund for ACCgov to use in a future date to develop affordable housing.
What is next for Inclusionary Housing in Athens?
With the hopeful passage of the IZ Ordinanance for rental properites, Mayor Kelly Girtz has mentioned he wishes for the Inclusionary Housing Task Force to reunite and to draft an IZ Ordinance for single family housing and a number of other potential zoning ordinance amendments.
It is also intended that the IZ Ordinance for rental properties will be revisited a year from now and analyzed for effectiveness.
You can read the full Inclusionary Ordinance created by the Inclusionary Housing Task Force here.
The Inclusionary Housing Task Force is made up of Commissioners Mariah Parker & Tim Denson, Planning Commissioners Alice Kinman (Chair) & Matt Hall, Athens Land Trust's Heather Benham, and Athens Housing Authority's Rick Parker.