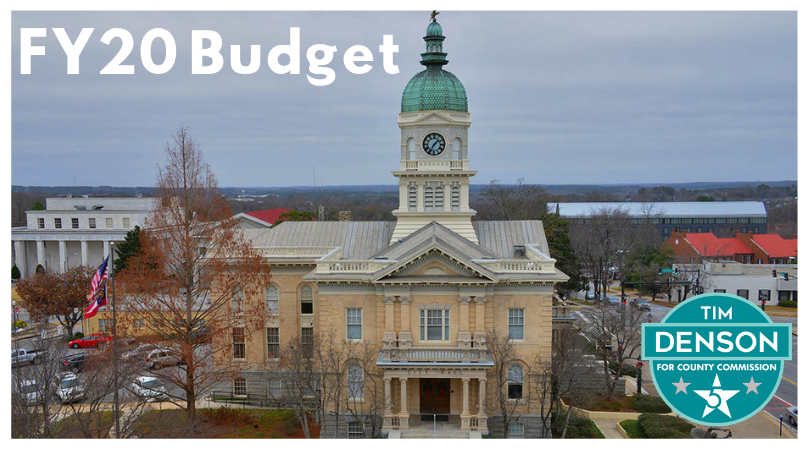 Mayor Kelly Girtz has released his recommended FY20 Budget for Athens-Clarke County. Mayor Girtz has already added many great new initiatives including a few that Commissioner Denson has been advocating for such as fare-free transit for seniors and reforming ACC's inmate labor program to reduce recidivism. But what's next?
May – The Commission will review and amend the budget in May. The following public budget meetings are scheduled (all meetings held at 120 Dougherty St. Governmental Building Auditorium):
May 6, 2019 (Monday) 5:30 pm
May 8, 2019 (Wednesday) 5:30 pm
May 13, 2019 (Monday) 5:30 pm (IF NEEDED)
May 21 – A Public Hearing on the FY20 Recommended Budget is scheduled for Tuesday, May 21, 2019 at 6:00 pm at City Hall.
June 4 – The Athens-Clarke County Commission is scheduled to vote on the adoption of the FY20 Budget at their regular voting meeting at City Hall on Tuesday, June 4, 2019 at 6pm.  
July 1 – The Fiscal Year 2020 will begin with the FY20 Budget taking effect.
Find more information on the ACC Budget process by visiting https://www.athensclarkecounty.com/budget .  If you have any concerns or questions, email Commissioner Tim Denson at Tim.Denson@accgov.com .