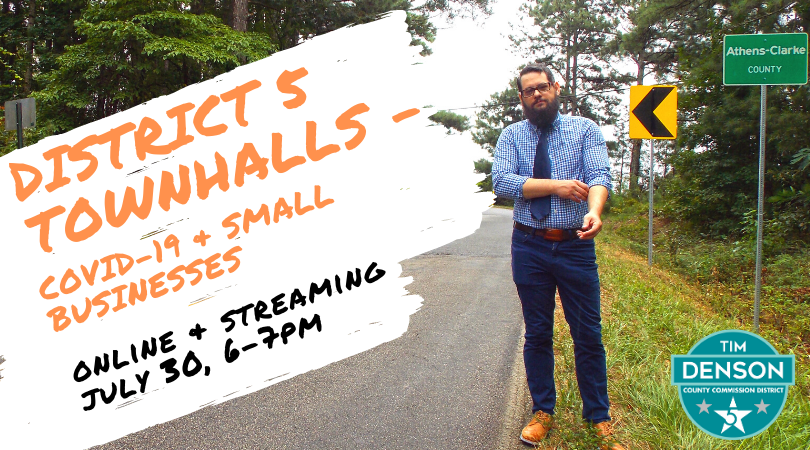 Commissioner Tim Denson is virtually hosting the July District 5 Townhall on how small businesses are being affected by COVID-19 and how they are dealing with it. The townhall will be streamed online at facebook.com/timdensonforathens and District 5 residents will be able to interact and ask questions.
Commissioner Denson is inviting a diverse panel of District 5 business owners being impacted by the pandemic to talk about their challenges, needs, and how they are moving forward.
Click here to read more about the monthly District 5 Townhalls!