Commissioner Denson and the Athens-Clarke County Mayor & Commission are taking the coronavirus pandemic very seriously and responding accordingly to keep the Athens community healthy and protected.
ACCGOV currently has a Mask Mandate in place in Athens for all indoor spaces open to the public, there is also a Vaccine Mandate for all ACCGOV employees. Clarke County School District has also passed a Mask Mandate for all public schools. At this time, UGA is not requiring masks or vaccines at all.
COVID-19 Data & Reporting:
It is important to have thorough, up to date, verified information. Here are the information sources that Commissioner Denson keeps up with. Stay informed and stop misinformation!
You can find information on the Athens-Clarke County response by visiting www.accgov.com/coronavirus
Need to get Vaccinated or Tested?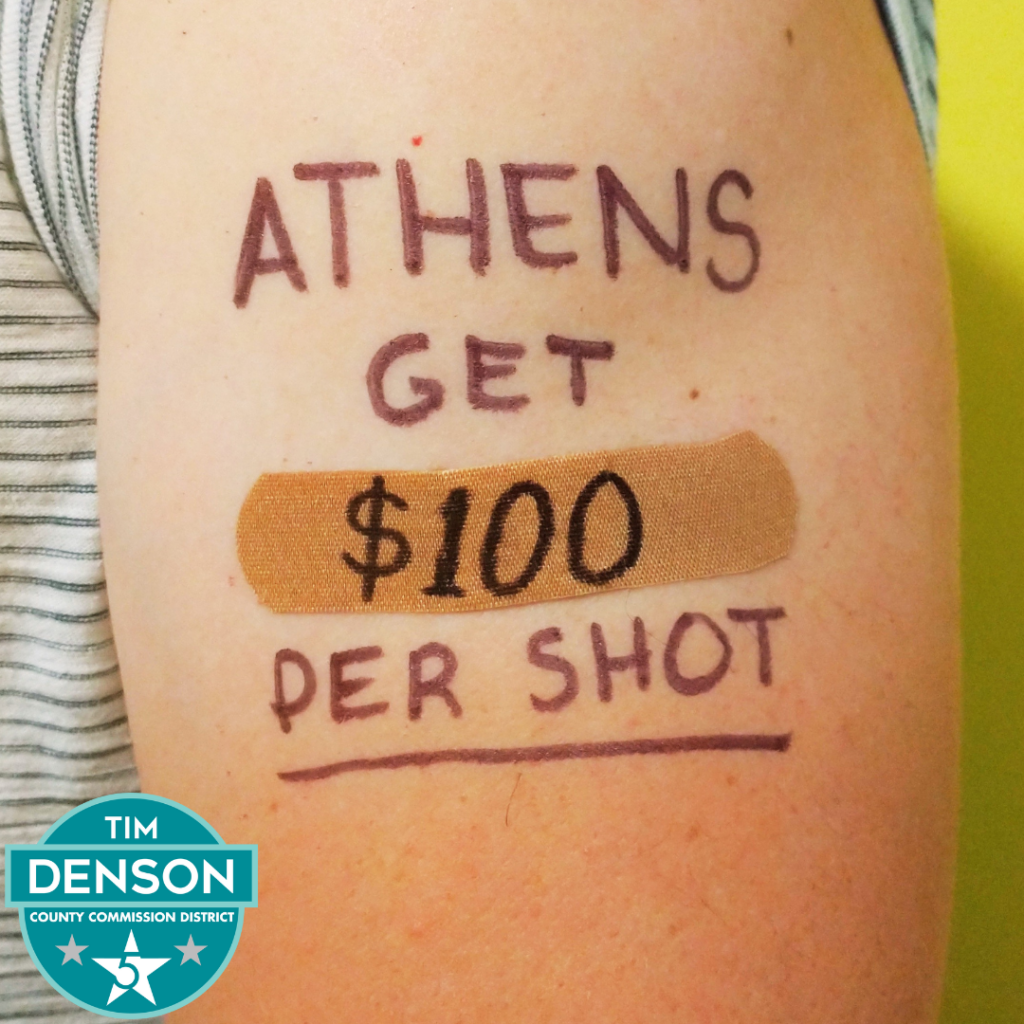 Click here for info on the $100 per shot vaccine incentive program the Mayor & Commission has approved!
Commissioner Tim Denson has compiled a list of resources for: