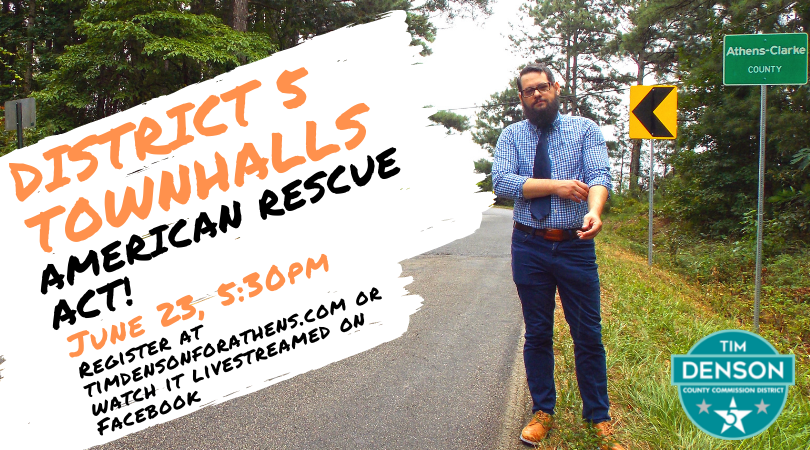 Pre-Register for this virtual townhall
District 5 Commissioner Tim Denson is hosting the next (virtual) District 5 townhall on June 23 at 5:30pm. The June townhall will be on the American Rescue Act and how funding will be utilized here in Athens-Clarke County. Commissioner Denson and Manager Blaine Williams will discuss the potential uses of local ARP funds and what the process may look like. After that, we will take questions and comments from District 5 residents.
You must register for the townhall to attend. After registering, you will receive a confirmation email containing information about joining the meeting.
Pre-Register for this virtual townhall
Click here to read more about the monthly District 5 Townhalls!