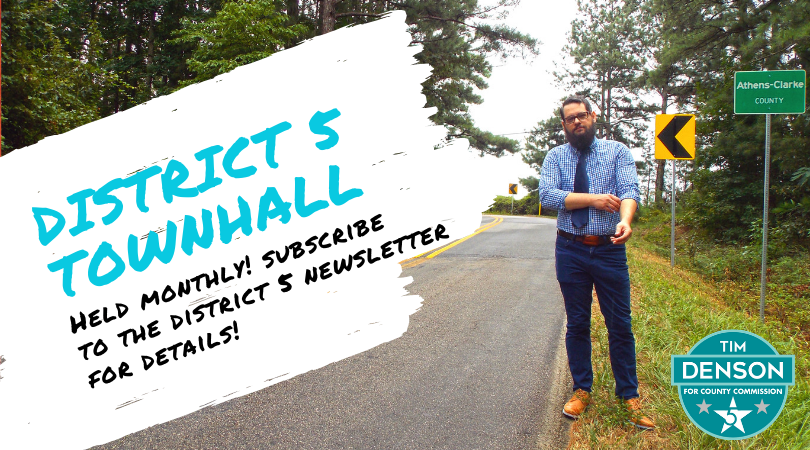 This months's District 5 Townhall:
Commissioner Tim Denson hosts a monthly District 5 Townhall for residents of District 5 to voice their concerns and be involved in the policy making process. That's what democracy is all about!
Take advantage of the opportunity to engage with Commissioner Denson, Athens-Clarke County staff, and policy experts. Above all, attending will ensure that issues affecting you and your family are being addressed and that you have a say when important policies are being decided!
Past Townhalls have been on:
Dates and location of each Townhall change in an attempt to make them accessible to people all across District 5. Please sign up to the District 5 Newsletter to be notified of where and when the Townhalls will be held.