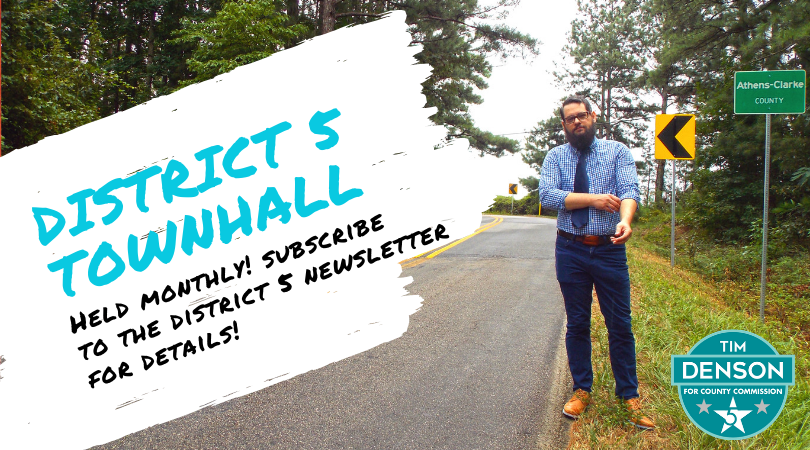 This months's District 5 Townhall:
Commissioner Tim Denson hosts a monthly District 5 Townhall for residents of District 5 to voice their concerns and be involved in the policy making process. That's what democracy is all about!
Take advantage of the opportunity to engage with Commissioner Denson, Athens-Clarke County staff, and policy experts. Above all, attending will ensure that issues affecting you and your family are being addressed and that you have a say when important policies are being decided!
Past Townhalls have been on:
The Future of Law Enforcement with Chief Spruill
Fy20 Budget featuring Manager Blaine Williams
SPLOST 2020 with the District 5 SPLOST Citizen Advisory Committee members.
Dates and location of each Townhall change in an attempt to make them accessible to people all across District 5. Please sign up to the District 5 Newsletter to be notified of where and when the Townhalls will be held.