Tim Denson has been endorsed by many District 5 residents but he has also been endorsed by the following organizations and elected officials!

It is important that we have elected officials at every level of government that will fight for the values of the Labor movement and working families. After meeting with Tim, we saw that he will bring those values to the Athens-Clarke County Commission. We are happy to support his campaign and look forward to working with him in the future. – Charlie Flemming, President, Georgia State AFL-CIO
---
"Whether fighting for better public transportation, asking for a more open government or calling for criminal justice reform, Tim has proven his ability to connect local residents with the political action they deserve. There is no one who works harder to make Athens work for everyone — not just the city's well-off — than Tim Denson." – Athens for Everyone
---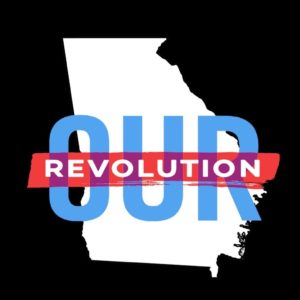 "We are excited to endorse Tim Denson for County Commission in Athens-Clarke County, District 5. Tim is a father, husband, and community organizer who has been an integral part of the fight for progressive policies in Athens. His platform centers on racial, social, and economic justice, including fare-free transit and marijuana decriminalization, and he is committed to making government more transparent and accessible, particularly for the most vulnerable among us." – Our Revolution Georgia
---
Together We Will – Athens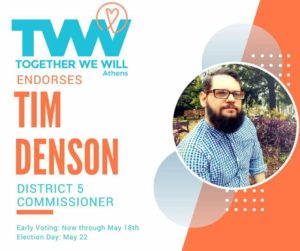 ---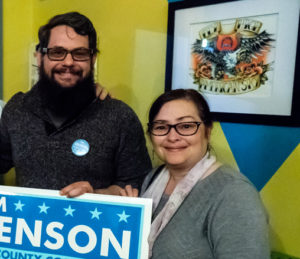 "I am thrilled to be able to support progressive candidates like Tim Denson. One of the things I've learned as a State Legislator is that there are multiple levels of government that need to work together; Local, Municipal, State, and Federal. But we can't do that if we aren't on the same page. So, I'm excited to get progressives like Tim Denson into those positions and commissions."
– State Representative Deborah Gonzalez (117)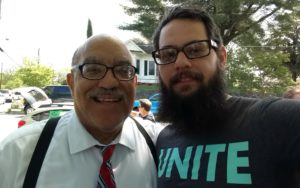 ---
Senator Vincent Fort
Tim Denson is proud to have the endorsement of one of Georgia's staunchest and most effective progressive leaders, Senator Vincent Fort. Senator Fort has consistently fought to make Georgia work for everyone by pushing for criminal justice reforms, public transit expansions, and protecting homeowners from predatory banking practices. As County Commissioner, Tim Denson will follow in Senator Fort's footsteps and fight for equitable policies so that we can have an Athens that works for everyone!