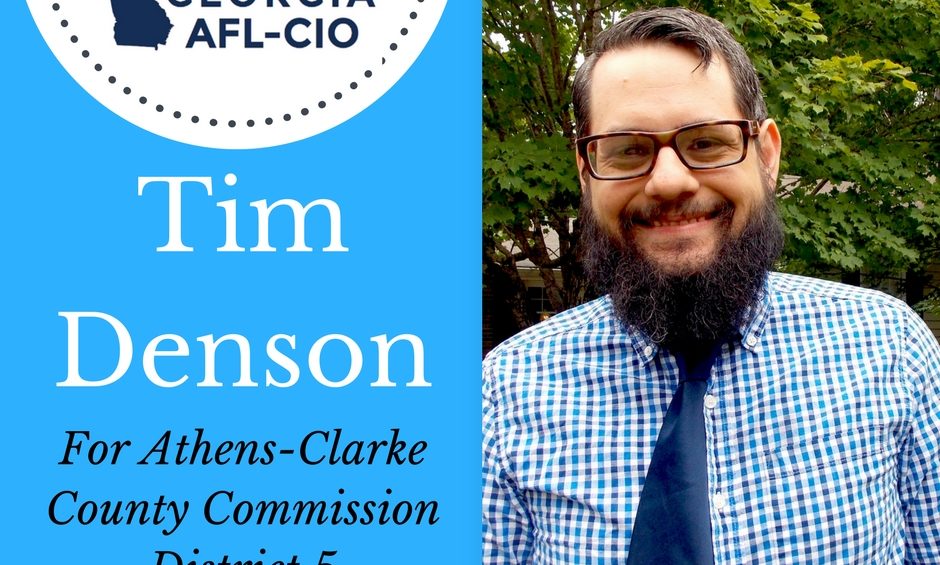 The Georgia AFL-CIO, the largest labor council in Georgia, has endorsed Tim Denson! Tim is proud to carry this endorsement. Tim will fight for the rights of workers and the betterment of all working-families in Athens.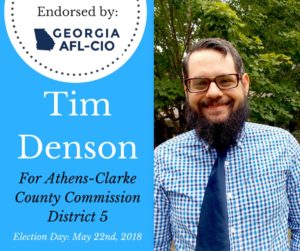 The Georgia AFL-CIO fights for the right of Georgia Workers to join together to negotiate in the workplace. The Georgia AFL-CIO also fight for a better life for all working families in the state. Tim is dedicated to fight for workers rights, the betterment of working-families in Athens, and the ability for workers in Athens to united and negotiate.
"It is important that we have elected officials at every level of government that will fight for the values of the Labor movement and working families. After meeting with Tim, we saw that he will bring those values to the Athens-Clarke County Commission. We are happy to support his campaign and look forward to working with him in the future." – Charlie Flemming, President, Georgia State AFL-CIO.