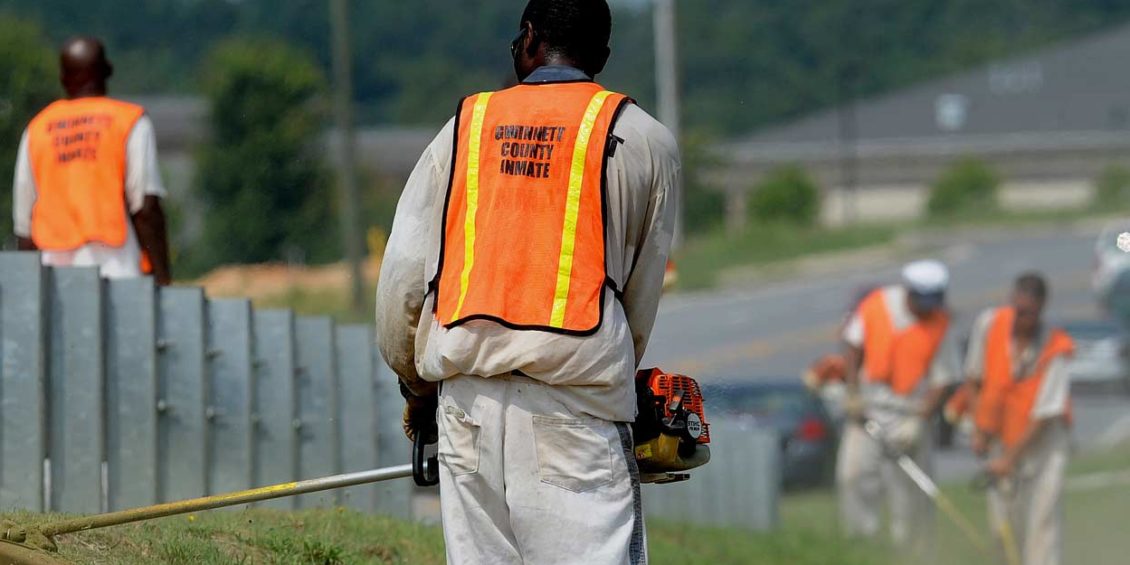 Here in Georgia, it is the norm for communities to take advantage of inmate labor to have tasks and work done at a great value. Just because it is norm does not mean it should be accepted. At times such as these, we must stand and push for us all to be better. It is time that Athens-Clarke ends its use of uncompensated inmate labor. Not by sending these incarcerated individuals to other institutions where they will again do valuable work for no pay, it is time that Athens, Georgia leads the way and begins compensating these individuals for the work they do in our community.

It is difficult for our economics to accurately show what an inmate should be paid for his labor, but it is easy for our conscience to know that it is immoral for incarcerated individuals to provide valued labor in exchange for nothing. Commissioners Denson, Parker, and Davenport are supporting a proposal that will create a stipend for inmate laborers working in Athens-Clarke County and is able to be implemented in FY20. This proposal will require the cooperation of the Georgia Department of Corrections. I am hopeful that we will find a way to move forward with GDOC to put the following program in place:
Athens-Clarke County Corrections Institute Inmate Labor Stipend proposal as presented by Athens-Clarke County Commissioner Tim Denson
---
This proposal acknowledges that the inmate labor program can, in many situations, help inmates acquire new skills or hone present skills. This proposal also acknowledges that inmates would rather be able to get outside and work than sit inside the correctional facilities. By not compensating these individuals though, we are not maximizing the restorative benefits that could be realized with an inmate labor program.

Proposal for FY20 Budget for Athens-Clarke County:
What we are proposing is that accounts, similar to, if not actually, Inmate Trust Funds, be set up for inmate laborers at the Clarke County Detention Center and that Athens-Clarke County Unified Government would pay a $4 stipend for each day of work on a work detail that benefits Athens-Clarke County into that account.
Recommending the distribution of stipend funds in such a way:
If individual has a court ordered obligation to a particular victim or restitution, ten percent of funds shall be paid to such orders.
Fifty percent of funds shall be placed into a mandatory saving account that shall be placed in an account in the inmate's name for withdrawal upon release from confinement from the Georgia Department of Corrections.
The remainder of funds shall be deposited into the inmate's account for personal use while incarcerated.
BENEFITS:
This will make any work experience more effective as a reform component by showing that productive work is truly valued by society and benefits both the worker and the recipient of the work. Inmate laborers can feel more dignified with their work, knowing that it is genuinely valued and that they are making an honest buck.
This will help reduce recidivism. Inmates will be able to more quickly pay off any legal financial obligations upon release, helping them to become more financially stable faster and making them less likely to depend upon illegal, desperate ways to make money. Since 95% of state inmates are going to reenter society at some point, having them best prepared for that reentry is a priority.
This will make Athens-Clarke County more closely regard the level that the County and county departments are utilizing, and potentially becoming dependent upon, inmate labor.
Compensating these individuals with a daily stipend will increase productivity with the laborers and see positive effects on overall behavior as morale & self-worth will be increased with inmates.