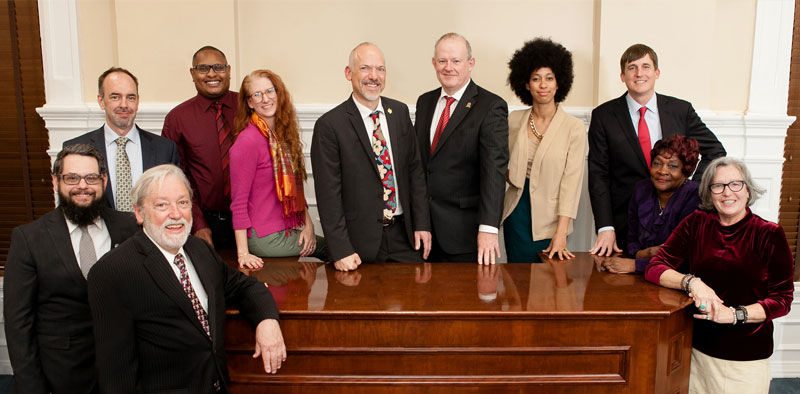 UPDATE: Though the Athens local legislative delegation did not pass the Low-income homestead exemption in the 2020 session, but the Athens-Clarke County Mayor & Commission has again requested this local legislation to be passed in the 2021 session.
On January 7, the Athens-Clarke County Mayor & Commission unanimously passed a resolution formally requesting the creation of a homestead exemption for Athens homeowners with a household income at or below 150% of the Federal Poverty Level.
Commissioner Tim Denson worked with Mayor Kelly Girtz, Rep. Spencer Frye, and ACC staff to draft the resolution (which you can read at bottom).
"This homestead exemption will help us ensure that Athens can enjoy exciting and necessary growth without it harming low-income homeowners. Giving those Athenians the ability to stay in their home, continue to build wealth for their families and rise out of poverty."

Commissioner Tim Denson
This Exemption will give homeowners whose household income is at or under the 150% Federal Poverty Level the opportunity to have property tax increases frozen on their primary residence. This policy, which is a recommendation from the Athens Georgia Initiative for Community Housing (GICH) proposal, will combat gentrification and help low-income homeowners, including the elderly, stay in their homes.
"Consider property tax freezes on low income residents /
landlords in affected areas: The most measurable impact of
a gentrification wave is felt in fast-rising property values. Mass
infusions of cash into areas with decades of disinvestment
can create a process of speculation which leads to increase
land / property values, higher tax assessments, and, eventually,
increased property taxes."

– Proposal to Improve Housing Affordability in Athens, Georgia presented by Georgia Initiative for Community Housing
Now that the Commission passed the resolution, it is now delivered to Athens' 5 local state legislators (Senator Bill Cowsert, Senator Frank Ginn, Rep. Spencer Frye, Rep. Houston Gaines, & Rep. Marcus Weidower) and requests that they draft and pass "local legislation" that will create the policy and trigger a local referendum to create this new Homestead Exemption. If the local legislation passes then the referendum will go before Athens-Clarke County voters on the November 3 ballot. If that referendum passes the new homestead exemption will be active in 2022!
Read the resolution below: