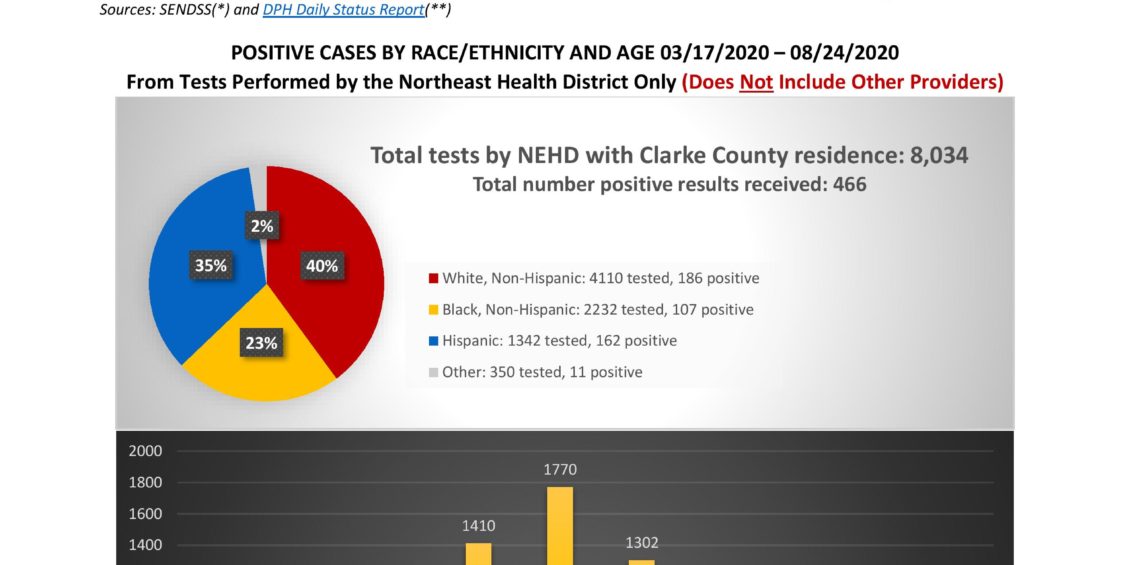 The Northeast Health District is now providing a weekly report to assist with local COVID-19 informational needs. Click here to read the AUGUST 24 REPORT.
All past reports can be found on the "COVID-19 Summary Data" section of the NEGA DPH website, and there is additional local information – such as how to get tested, links to current guidance, and shareable educational materials – available as well.
For more information, visit the DPH Daily Status Report, which now includes county-level positivity rates, as well as a link to access Georgia hospital capacity and current COVID-19 hospitalization data.

Information about the University of Georgia's surveillance testing results can be found here.
Here is the Clarke County slide for the 8/24/20 report: