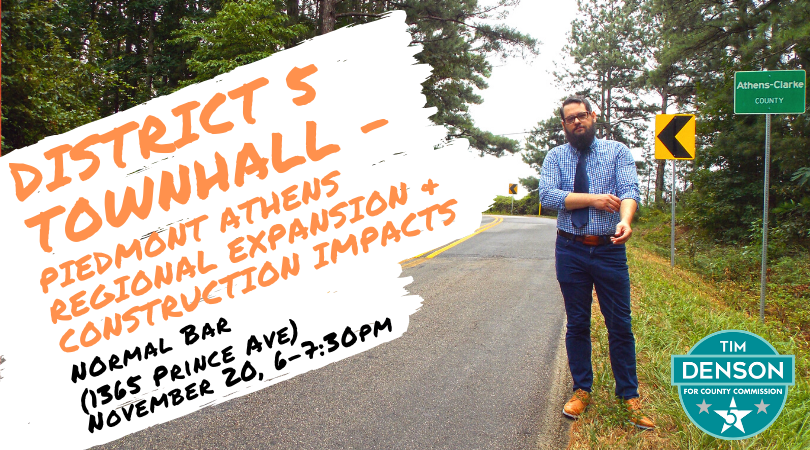 Commissioner Tim Denson is hosting the next District 5 Townhall on the expansion of Piedmont Athens Regional Medical Center and construction impact expectations. The November townhall will take place at Normal Bar on Wednesday, November 20 from 6:00-8pm. We will talk about the expansions and renovations happening with PARMC and how it may impact nearby residents. Representatives from PARMC, the Citizen Advisory Committee for PARMC, and ACC Public Works staff will be present to discuss plans, hear concerns, and answer questions.
From 6-6:30pm people are invited to arrive and mingle, the program and q&a will begin at 6:30pm.
You can find the Facebook event here:
https://www.facebook.com/events/2976563439027464/
Click here to find out more about Commissioner Denson's regular District 5 Townhalls.