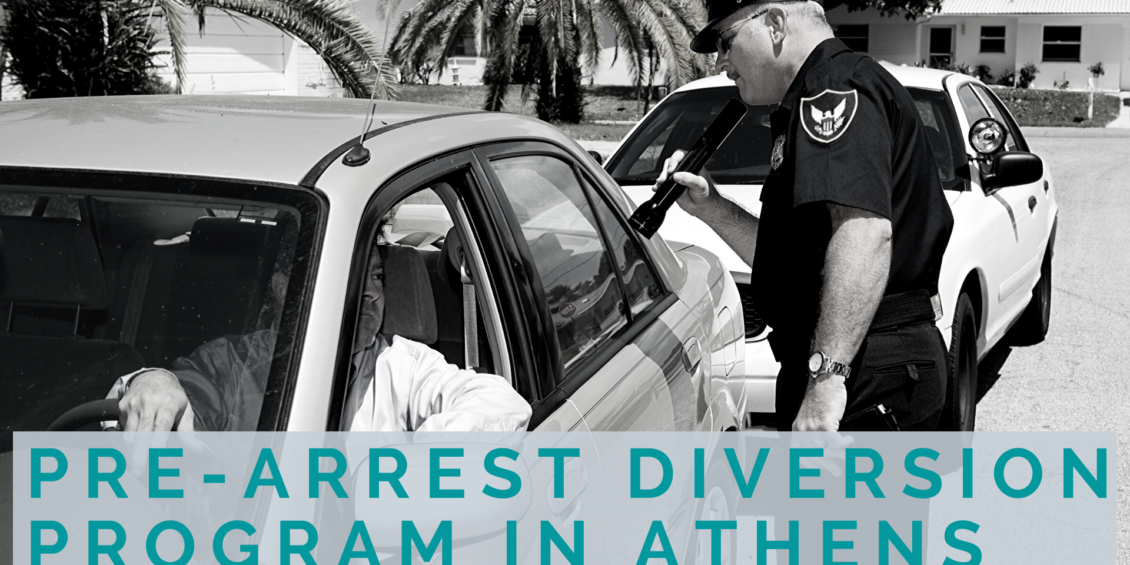 A new Pre-Arrest Diversion (PAD) program will be rolling out in Athens-Clarke County in March. This new program will allow an individual to not be arrested or have any charges filed and instead fulfill a prescribed requirement(s) such as community service or taking GED classes. After these requirements are done the individual moves on with no arrest on their record. The PAD program was spearheaded by the ACC Solicitor General C.R. Chisolm's office and created by a PAD Committee consisting of the Solicitor's office, ACCPD, ACC Probation Office, UGA & CCSD Police, Commissioners Tim Denson & Jerry Nesmith, the Public Defenders office, Advantage Behavioral Health, Judge David Sweat, and community members including Mokah Johnson & Harry Sims.
Here is the description from the official policy:
PAD involves the issuance of a notice to an eligible participant who has been cited for certain violations, informing them of the opportunity to avoid a permanent arrest record and further prosecution by completing the Arrest Diversion Program. The notice informs the potential participant that if they are eligible and complete PAD successfully, criminal charges against them will not be documented in court records, entered in their arrest history, or prosecuted. The notice also instructs the participant to report to the ACC Probation Office within the amount of time designated on the notice to receive information on program compliance requirements. Upon satisfaction of their requirements, PAD participants' cases are closed without the arrest being documented in their criminal history record and without prosecution. A successful PAD participant will complete the program without ever having the arrest documented, added to their arrest record history, and without having been convicted of a misdemeanor offense.
The misdemeanors that the Pre-Arrest Diversion Program will apply to are:
Underage possession of alcohol
Possession of marijuana
Criminal trespass
Theft by shoplifting
Special cases where mental health issues are obviously contributing to the illegal behavior
Commissioner Denson believes this is just another step forward in local criminal justice reform and that there are many more steps to go. For instance, Athens-Clarke County needs to take further steps towards decriminalization of marijuana including the Commission passing a parallel ordinance. That being said though, this is a powerful reform and Commissioner Denson is very appreciative of the Solicitor General and the PAD Committee for getting this to the implementation point. The program will be reviewed on an ongoing basis for effectiveness, outcomes, and how it can be improved.
The ACC Mayor & Commission will be voting on a resolution of support at the March Voting Session on March 3.