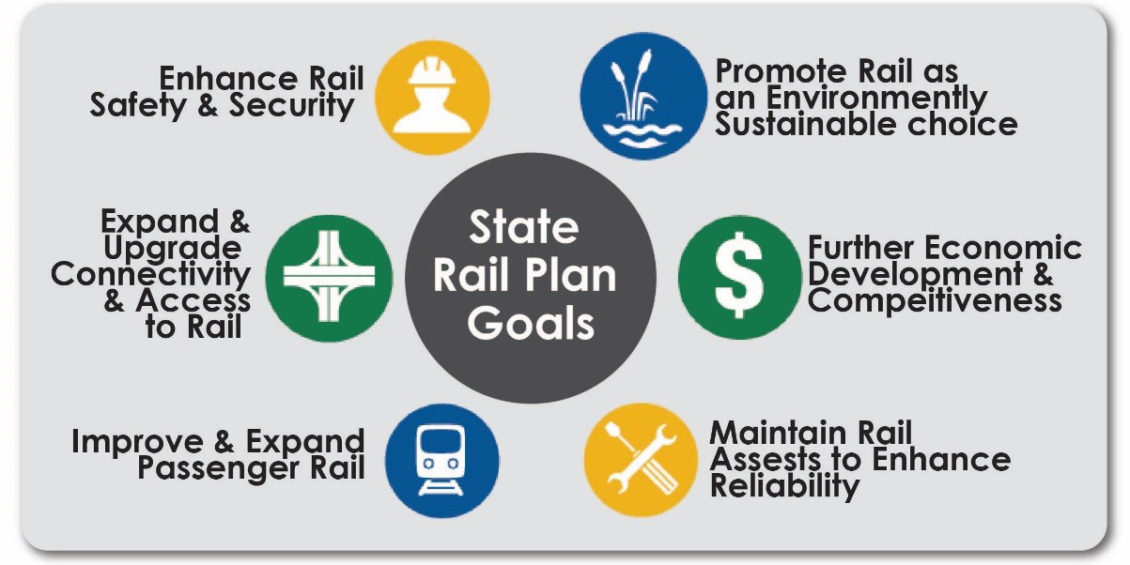 Georgia Department of Transportation (GDOT) is preparing an update to the State Rail Plan, which was last adopted in 2015. The Plan articulates Georgia's vision, goals, and needs for freight and passenger rail service in Georgia. GDOT is asking for public input on the goals and focuses of the updated Rail Plan…including where city-to-city passenger rail should be potentially expanded to (for example, Athens to Atlanta).
Click here to give your input!  (entrada en plan ferroviario en español). Input is planned to go through at least the end of February.
You can read the full plan and fact sheets at the GDOT rail plan website at http://www.dot.ga.gov/is/rail/staterailplan.