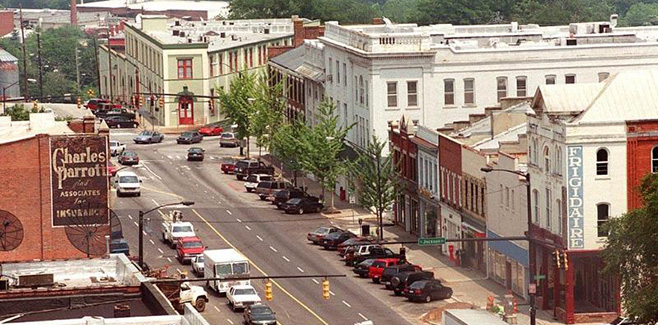 Below you will find economic resources for small businesses in Athens experiencing financial hardship during the COVID-19 pandemic. They are broken down as Federal, State, and Local.
Federal resources:
Paycheck Protection Program: The U.S. Small Business Administration (SBA) will guarantee loans with terms of up to 10 years & interest rates up to 4% to businesses who have less than 500 employees. Businesses can qualify for loans of up to $10 million. The loans will be provided by lenders, including banks and credit unions. Eligible businesses can get loan deferment for 6-12 months, and the loan may be forgiven if the business maintains its payroll for 8 weeks at employees' normal salary levels. You must apply prior to June 30.
U.S. Small Business Administration Economic Injury Disaster (EID) Loans: The SBA is providing working capital loans of up to $2 million to small businesses and nonprofits affected by the coronavirus. These loans carry an interest rate of 3.75% for small businesses and 2.75% for nonprofits. Loan repayment terms vary by applicant, but can be up to 30 years. The program has been updated so that sole proprietors & businesses with fewer than 500 employees qualify. Small business owners are eligible to apply for an Economic Injury Disaster Loan advance of up to $10,000. Payments can also be deferred for up to 4 years.

$10,000 EID Advance Grant When you apply for an EID Loan, you can request an emergency grant of $10,000. This advance grant does not need to be repaid under any circumstance, and may be used to keep employees on payroll, to pay for sick leave, meet increased production costs due to supply chain disruptions, or pay business obligations, including debts, rent, and mortgage payments. The SBA will provide the grant within 3 days of applying for an SBA Economic Injury Disaster Loan (EIDL). To access the advance, you must first apply for an EID loan and then request the advance. You can still receive the advance grant even if you have been denied the EID loan. You will not have to repay the grant, even if your application for a loan is denied. You can even decline the loan and just take the grant if it is awarded.
State resources:
Georgia Department of Labor (GDOL) Unemployment Partial Claims: The GDOL has adopted an emergency rule mandating all Georgia employers to file partial claims online on behalf of their employees for any week during which an employee (full-time/part-time) works less than full-time due to a partial or total company shutdown caused by the COVID-19 public health emergency. Any employer found to be in violation of this rule will be required to reimburse GDOL for the full amount of unemployment insurance benefits paid to the employee. Download the How Employers File Partial Claims Desk-Aid and follow the step-by-step instructions. Filing partial claims results in your employees receiving unemployment insurance (UI) benefit payments faster, usually within 48 hours for claims filed electronically. Employees for whom you file a partial claim are NOT required to report to a Georgia Department of Labor career center, register for employment services, or look for other work.
Guidance and requirements for businesses during the Statewide Shelter in Place (in effect from April 3, 6pm to April 13, 11:59pm).
Local resources:
ADDA COVID-19 Downtown Small Business Grant: The Athens Downtown Development Authority is offering grants to downtown businesses experiencing economic hardship due to COVID-19. [These grants are not available at this time]
Revolving Loan Fund as part of the ACC Resiliency Package: the Athens-Clarke County Unified Government is currently working on the mechanisms for this loan fund that will offer low-interest, if not 0%, loans to local small businesses. This program will hopefully be available very soon.
ACC Emergency Ordinances to assist local businesses:
Classic City Love: a listing site of Athens' businesses and how people can be supporting them during the COVID-19 pandemic.
Athens Chamber of Commerce: The Athens Chamber is focusing on these four priorities during the coronavirus crisis:

Disseminating fact based information to our members about Covid-19 and ways in which local businesses can protect employees and customers
Seeking avenues by which local businesses can minimize/mitigate the negative impact of health/economic climate
Speak as a voice for businesses in all local decisions as it relates to curbing/ceasing the spread of Covid-19 and seeking economic recovery as quickly as possible
Note extraordinary volunteer needs in order to provide needed service to many directly impacted

ACC Business Impact Survey:
To best assist businesses in Athens-Clarke County during the COVID-19 pandemic, the ACC Economic Development Department is conducting a survey for business leaders to report ongoing effects of the pandemic on their workforce and business operations.
This survey takes approximately 7 minutes to complete and will help inform local leaders on issues you are facing during this pandemic. All responses will remain anonymous and will be reported in aggregate. The survey is available at www.accgov.com/cvbusinesssurvey.