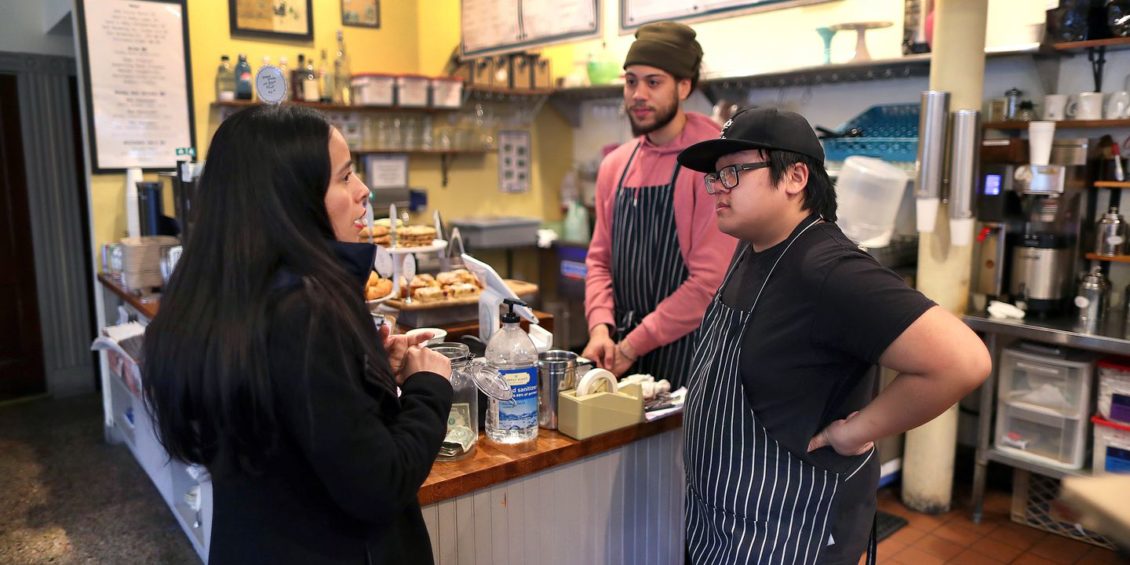 Here you will find resources for Athens workers and other people who are facing financial hardship due to the COVID-19 pandemic. The resources ar broken down as Federal, State, and local.
Federal:
Coronavirus Stimulus Checks: Most adults who make under $75,000/year will receive a check for $1,200 (those making between $75,000-136,500/year may receive a prorated check). Parents will receive an additional $500 for every child in their household under the age of 17. While this is not nearly enough funding to get people through this crisis, it will help.

When will you get the funds? Direct deposits will begin on April 17 with checks following soon after.
Non-Filers: If for any reason you did not file income taxes for 2019 or 2018, you need to enter info as a non-filer to get your stimulus check. You can do so here.
State:
Unemployment: Changes have been made to unemployment requirements and federal law does not require an employee to quit in order to receive benefits due to the impact of COVID-19. If your employer has not already put in a claim for you, you can do it yourself by clicking here. You are able to receive unemployment benefits for missed work if you meet any of these requirements:

your employer temporarily ceases operations due to COVID-19 (including due to the Shelter-in-place order), preventing employees from coming to work;
you are quarantined with the expectation of returning to work after the quarantine is over; and
you left your employment due to a risk of exposure or infection or to care for a family member.

Pandemic Unemployment Assistance: This Unemployment will cover individuals who are self-employed, gig workers, 1099 independent contractors, or those with limited work history who will not qualify for state unemployment benefits. This modified application is expected to be available on Monday, April 13, 2020. Once the application is received, it will take several weeks to process.
SNAP (food stamps), Temporary Assistance for Needy Families (TANF), Medicaid: Due to loss in income, you may be able to receive these benefits through the State of Georgia. All applications are now being done online, you can apply by clicking here.
Local:
Financial Assistance through Ark: The Ark is committed to assisting with rent & utility payments, along with other assistance, for our neighbors in Clarke, Oconee, Madison, and Oglethorpe counties who are being impacted by loss of income at this challenging time. In order to qualify for assistance, they ask that you complete and submit this form.
ACC's Resiliency Package – Commissioner Denson's amendment to the Local Emergency Declaration was passed putting aside a minimum of $3 million to assist workers, small businesses, and non-profit service providers working with vulnerable populations. This package should be formalized in the coming days. Details soon.
Assistance for Renters & Homeowners: check out the resources that Commissioner Denson has put together here.
Call 211: For any other need, please call 211 where you will talk to individual who can give you the best local resources for your particular need
CCSD Food Distribution for Children: Clarke County School District is continuing to provide 2 meals per weekday for all children 18 and under in Clarke County. They are now distributing on Mondays & Thursdays (each package will contain food for multiple days). These distributions happen at Chase Street Elementary, Hilsman Middle School, and at specific CCSD bus stops around the County. See info here.