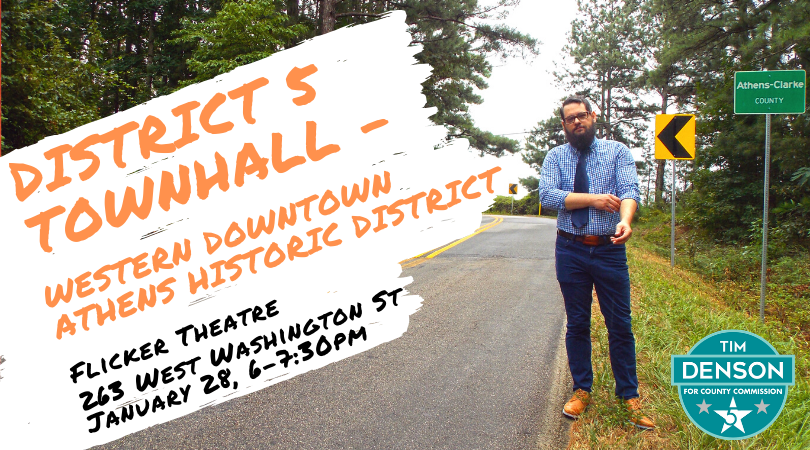 Commissioner Tim Denson is hosting the next District 5 Townhall on the proposed Western Downtown Athens Historic District. The January townhall will take place at Flicker Theatre on Tuesday, January 28 from 6:00-7:30pm. We will have a presentation on the proposed historic district, how they work, and how it will affect property owners, residents, and visitors. After the presentations from the panelists, Commissioner Denson will facilitate questions and discussion from the audience.
This month's townhall is being held outside of District 5 so that it can take place in one of the historic buildings, which Flicker resides in, that would be affected by the Historic District.
You can find the Facebook event here: https://www.facebook.com/events/1018495261817179/ 
Find more information on the monthly District 5 Townhalls here and you can also subscribe to updates so you never miss one!