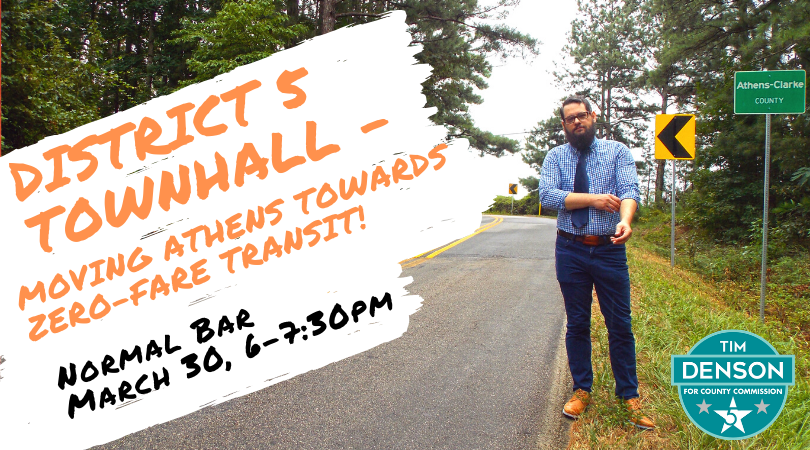 Commissioner Tim Denson is hosting the March District 5 Townhall on continuing the transition of Athens Transit to a Zero-Fare Transit System! The townhall will be on March 30 from 6:00-7:30pm at Normal Bar.
Commissioner Denson will present the proposal for Year 2 of the transition to a Zero-Fare Transit System and how all of Athens will benefit from Zero-Fare Transit. After this, Tim will facilitate a community discussion on the issue.
Click here to read more about the monthly District 5 Townhalls!